About our Window Covering SEO Company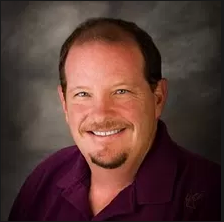 My heart has always been about helping others succeed.
It all started in January 1985. Our founder Steven Dale is responsible for starting Two Twins From Texas, Window/Blind Cleaning, grew to 4000 customers, Mobile Mini Blind Wash grew to over 4500 customers, Blind Butler, sold over 1500 mobile blind cleaning systems, Blind Brokers Network, trained over 300 people to own and operate a window covering business and as a group sold over $40 million a year. Steven is also the founder of the largest Private Facebook group for the window covering industry with over 2300 window covering dealers. Steven is the co-author of How to Grow Your Window Covering Business Using Google Ad Words, (Available on Amazon).
Why we changed our name?
We do more than window covering retailers now we changed our name to ExSeed Marketing. Helping dealers ExSeed in business. Founded by Steven Dale as the Blind Brokers Network in 1994. The BBN help entrepreneurs start and run window covering business without the restrictions of being a franchise. Our program is focused on Window Covering SEO, Marketing, Online Lead Generation, Products Knowledge, and Sales.
What we do: In 2004 the BBN started a program on helping our dealers developing online lead generation systems. Today we have expanded this unique online system to include window cleaning and window tint contractors. We are experts in online marketing for local service type businesses.
Helping others succeed is the guiding principle of ExSeed Marketing. To have success online it requires a broad approach and from there we cultivate the best returns on the seeds planted. It's important to plant many seeds to see which ones become fruitful so you reap the rewards. It's important to understand that Window Covering SEO changes rapidly. Last year there were over 600 algorithms changes. It's our job to keep up with them and rotate your "crops" according.

Recent Articles