Elevating Your Window Cleaning and Solar Panel Cleaning Business with Online Marketing Expertise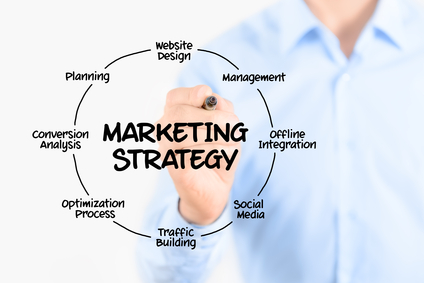 In the competitive realm of window cleaning and solar panel cleaning, having a strong online presence is paramount to stand out from the crowd. At ExSeed Marketing, we understand the unique challenges and opportunities that businesses in these industries face. Our online marketing expertise is tailored to empower professionals like you. With 949-768-6695 by your side, you can expect a comprehensive digital strategy that not only showcases your expertise but also drives customer engagement and growth.
Our team specializes in crafting customized online marketing solutions for window cleaning and solar panel cleaning experts. We'll work closely with you to create a visually appealing and user-friendly website that highlights your services and expertise. Through targeted SEO strategies, we'll ensure that your business ranks high in search engine results, making it easier for potential customers to find you. Additionally, our digital advertising campaigns will help you reach a wider audience and generate quality leads. With ExSeed Marketing, you'll have the tools and expertise needed to take your window and solar cleaning business to new heights in the digital landscape.
Utilizing Your Website for Lead Generation
In the ever-evolving landscape of window washing and solar panel cleaning retail, achieving a competitive edge goes beyond offering top-quality products and exceptional services. It necessitates establishing a robust online presence that resonates with your target demographic, engages prospective clients, and propels sales forward. This is where ExSeed Marketing steps in as your trusted collaborator in shaping a compelling digital persona that not only showcases your outstanding window cleaning and solar panel cleaning services but also unlocks the full potential of your enterprise.
Why Opt for ExSeed Marketing?
Customized Solutions: We recognize that each window washing and solar panel cleaning business is distinct. Our seasoned professionals collaborate closely with you to develop a personalized website and online marketing strategy that aligns seamlessly with your brand's ethos and objectives.
Visually Striking Websites: Your digital storefront must be both visually appealing and user-friendly. ExSeed Marketing excels in crafting captivating websites that prominently display your array of offerings, making it effortless for customers to explore and make informed purchasing choices.
Strategic SEO: A website is valuable only if it can be easily discovered. Our Search Engine Optimization (SEO) specialists optimize your website's content, ensuring it ranks higher on search engines, resulting in heightened organic traffic and increased visibility within the window washing and solar panel cleaning sector.
Compelling Content: We firmly believe in the power of storytelling. Our content creators craft compelling narratives that not only showcase your products but also forge personal connections with your customers, fostering trust and brand loyalty.
Mastery of Social Media: In today's digital landscape, social media is a pivotal driver of brand awareness. ExSeed Marketing crafts impactful social media campaigns that resonate with your audience, sparking meaningful conversations and channeling traffic to your website.
Data-Driven Insights: We don't merely create strategies; we refine and optimize them. Our data-centric approach enables us to analyze user behavior, gauge the effectiveness of campaigns, and make informed decisions to continually enhance your online presence.
Budget-Friendly Packages: We recognize the value of your investment. ExSeed Marketing offers competitively priced packages tailored to your financial constraints, ensuring you receive top-tier online marketing services without exceeding your budget.
Elevate Your Window Washing and Solar Panel Cleaning Business with ExSeed Marketing
In an era where digital engagement is the driving force behind business triumphs, ExSeed Marketing empowers your window washing and solar panel cleaning business to flourish in the online realm. Allow us to revolutionize your online presence into an engaging and results-oriented platform that not only attracts customers and generates leads but also ultimately bolsters your profitability.
Uncover the ExSeed Marketing advantage today, because your success is our utmost priority.
Recent Articles
READY TO ELEVATE YOUR BUSINESS ONLINE?