Revolutionize Your Window Covering Business with a Professionally Crafted Website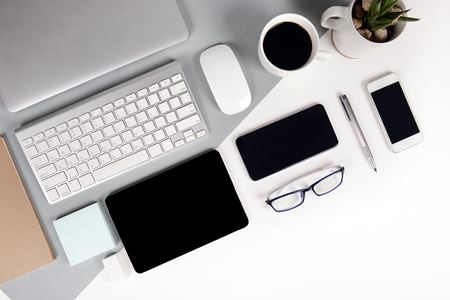 A professionally built website is essential for any window covering business looking to thrive in today's digital age. At ExSeed Marketing, our online marketing company specializes in crafting tailored web solutions that not only showcase the aesthetic appeal of your window treatments but also drive meaningful business growth. Our team of experts understands the unique challenges and opportunities within the window covering industry, and we leverage this knowledge to create websites that captivate potential customers.
With 949-768-6695 at your disposal, you can expect a website that is not only visually stunning but also highly functional. We implement user-friendly navigation, ensuring that visitors can easily browse through your product catalog and make informed choices. Moreover, our SEO optimization strategies are designed to improve your website's visibility on search engines, helping you reach a wider audience and ultimately boost your sales. Trust ExSeed Marketing to deliver a professional online presence that sets your window covering business apart from the competition.
Using your site to generate leads
In the ever-evolving realm of window covering retail, maintaining a competitive edge entails more than just offering top-notch products and exceptional service. It necessitates establishing a robust online footprint that connects with your desired audience, captivates potential clients, and propels sales forward. This is where ExSeed Marketing plays a pivotal role – as your collaborator in fashioning a compelling digital persona that not only highlights your exquisite window treatments but also unlocks the full potential of your business.
Why Choose ExSeed Marketing?
Tailored Solutions: We understand that every window covering business is unique. Our team of experienced professionals will work closely with you to create a customized website and online marketing strategy that aligns with your brand's values and goals.
Stunning Websites: A visually appealing and user-friendly website is your digital storefront. ExSeed Marketing specializes in designing captivating websites that highlight your product range, making it easier for customers to explore and make purchasing decisions.
Strategic SEO: What good is a website if it can't be found? Our Search Engine Optimization (SEO) experts optimize your website's content to ensure it ranks higher on search engines, driving organic traffic and increasing your visibility within the window covering industry.
Engaging Content: We believe in the power of storytelling. Our content creators develop engaging narratives that not only showcase your products but also connect with your customers on a personal level, building trust and brand loyalty.
Social Media Mastery: In today's digital landscape, social media is a key driver of brand awareness. ExSeed Marketing crafts impactful social media campaigns that resonate with your audience, sparking conversations and driving traffic to your website.
Data-Driven Insights: We don't just create strategies – we refine them. Our data-driven approach allows us to analyze user behavior, measure campaign effectiveness, and make informed decisions to continuously enhance your online presence.
Affordable Packages: We understand the value of your investment. ExSeed Marketing offers competitively priced packages tailored to your budget, ensuring you receive top-tier online marketing services without breaking the bank.
Elevate Your Window Covering Business with ExSeed Marketing
In an era where digital interaction is the driving force behind business prosperity, ExSeed Marketing equips your window covering retail enterprise with the tools to flourish in the online sphere. Allow us to revolutionize your digital presence into an engaging and outcome-focused platform that draws in clientele, cultivates leads, and, in the end, elevates your profitability.
Discover the ExSeed Marketing advantage today – because your success is our priority.
Recent Articles
READY TO ELEVATE YOUR BUSINESS ONLINE?