If You Could Pitch The Shark Tank, Would You?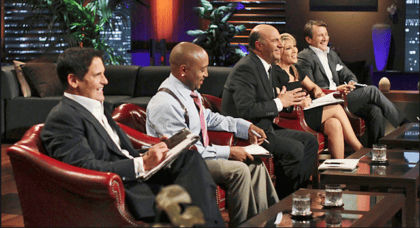 Fact: According to the SBA, seventy percent of small businesses are owned and operated by a single person.
If you have ever watched Shark Tank, you know the only thing the investors want is to know your sales and profits. It shocks me how many people fumble the ball at such a simple question. There's only one answer. The Truth! If you and I were having a conversation about your business and I asked you your last year's sales and your year to date sales, would you know those off the top of your head? You should. This is why today I'm talking about bookkeeping software. By choosing the right software you can alleviate stress and streamline your business. But, you must set it up correctly to work.
How do you choose the right bookkeeping software for your business?
First, you need to know your options. Online (Cloud) or on your computer? Will you be doing this yourself or do you have a bookkeeper? Who's going to set it up? Who's going to determine the data you want to be entered? Who's going to enter that data? Who's going to analyze the data? How often will you be using the program? Can you ask other business owners for recommendations? Do you want a CRM built in? CRM is your Customer Relation Management system. Most systems have a version built in.
Once you decide on how you're going to use the system now it's time to choose a system. For me, since my wife is my bookkeeper she likes Quickbooks Pro on my desktop. My brother who is also a shutter retailer uses Freshbooks. (Cloud-based) It's a very simple online system that allows him to enter data from his phone or tablet while in the field. It has a very nice CRM built in. He's never without his data. If he's doing an estimate and needs to sign up a new customer, he uses his iPad to enter all the data and the order. If he's out of the office and a customer calls and needs a piece of info, he simply uses his smartphone to retrieve the required data. It's about $30 per month.
Tip #1 Hire a professional to set it up and teach you what to do.
Tip #2 Read Tip #1
Tip #3 Schedule a recurring time every day to enter the data. It will only take 5 minutes but the confidence it builds in you is priceless.
Great bookkeeping is the first step to becoming a real business.
I'm out!
If you are looking for marketing services for window covering retailers, please call ExSeed Marketing at 949-768-6695 or click here to fill out our online request form