Build Your Blind Business Like a Franchise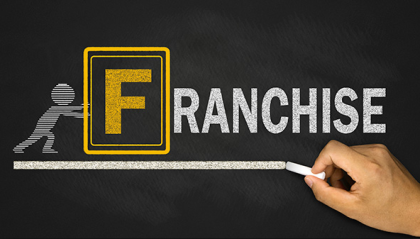 Make Everything Duplicable. Build It Like a Franchise.
This is the formula every franchise business uses. You can do the same to your business. It makes no difference if you plan on turning your business into a franchise or expand using any number of strategies, this will make your business run smoothly and efficiently. The key is a duplicable system.
It starts with you. Is your business run by the numbers or the seat of your pants? If you run your business by the seat of your pants, you're likely driving yourself crazy.
Everything must be documented and tested. Here is a check list of what you'll need to get hold of so you can build a great business. Even if you're not interested in franchising, this list will change the way you operate your business. Think about the benefits of a well-run business. Lower stress, free time and cash in the bank.
Document everything. Your moto should be, "This is how we do it at XYZ Window Treatments." You'll be building an operation manual.
The operations manual should include:
The Marketing Person's Manual
The Sales Person's Manual
The Installer's Manual
The Bookkeeper's Manual
The Training Manual (this includes all training programs)
The Owner's Manual (the owner is in charge of steering the ship)
There are many different variations of this outline. The E-Myth Revisited and Duct Tape Marketing are two of the best. I recommend you read both books over a weekend. It will change your business and your life.
If you are looking for marketing services for window covering retailers, please call ExSeed Marketing at 949-768-6695 or click here to fill out our online request form