How a Used Car Salesman Saved My Shutter Business Part 2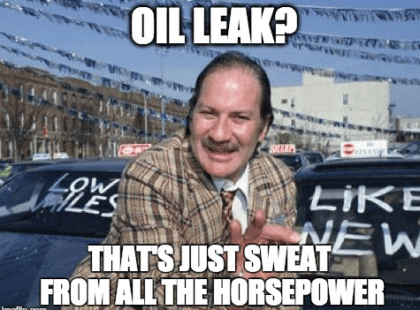 Hello, I'm Steven K. Dale, owner of Shutter Nation of Orange County. Like most of you, I was an unwilling participant in the great recession of 2009. For three frustrating years, nothing seemed to generate leads: Yellow Pages, Home Improvement Magazines, Valpak and our network of designers just dried up. Finally, I sought advice from my brother, owner of an auto wholesale business. He grew his business from six to over 100 employees in a few years using Google Ads, and he encouraged me to try it. I was initially reluctant, but after I saw the leads coming in, I was convinced it would work.
Google Advertising was the Solution
Traditional advertising wasn't working, and I knew I had to do something different. Everything changed the day I decided that I was ONLY going to generate leads online or go out of business. Do or die! Finally, I had a solution—it was time to turn my shutter business around.
What is Google Ads? Consumers use Google, Bing and Yahoo to search for everything from decorating ideas to new plantation shutters. Google Ads are the paid ads at the top of the search page. If a client is searching for Plantation Shutters, they'll see an ad for Plantation Shutters that's linked to a page about plantation shutters on your website.
If you're looking at the future of your window covering business, you'll conclude after reading the rest of this letter that Online Lead Generation is the future of our industry. Advertising on Google is the best lead generation tool ever invented. Last year Google earned $110 Billion, with 98% of that from Google Advertisers. With nearly 2 Million companies using Google to advertise, it's time you give it a try.
Target Your Clients Like a Laser
The top competitors in your market – Home Depot, Budget Blinds, Blinds.com, Hunter Douglas and 3 Day Blinds – are using Google Ads because it WORKS. Hunter Douglas, for example, uses Google Ads to generate leads for their top dealers in select cities. If it works for them, it will work for you.
Why? Google Ads is Highly Targetable.
You can target your ads to different zip codes and cities.

You can set your ads to target select customers looking for specific products.

You can set your budget daily, allowing for maximum exposure at prime times, and adjust your budget to different products and devices.
How Much Does it Cost to Advertise on Google?
Google recommends you spend at least $800 per month.
Small Market spend: $600 Per Month <150K Population

Medium Market spend: $800 Per Month 150-400K Population

Large Market spend: $1000+ Per Month > 400K Population
You, not Google, decide how much you want to spend.
Your Online Genius
My company, ExSeed Marketing, is the first digital marketing agency focused exclusively on window covering dealers. ExSeed Marketing makes online marketing affordable and simple and levels the playing field for the independent window covering dealers. Our expertise takes the pain out of online marketing for you.
If you've ever wondered how to advertise on Google and be at the top of the search page, this is your chance.
My Special Offer for You
Summer Special: No SetUp Fee

Monthly management fee: $225

No contracts or minimum obligations.

Google

offer: Spend $150 and receive $150 in

Google AdWords

*.

Active, ongoing campaign management.

Direct campaign reports every 14 days.
*Google Offer coupons are subject to availability.
To take advantage of this special, contact me very soon. These Google offers don't last, so call now.
Steven Dale/ www.ExSeedMarketing.com /949-768-6695 PST steve@exseedmarketing.com
If you are looking for marketing services for window covering retailers, please call ExSeed Marketing at 949-768-6695 or click here to fill out our online request form