How to Control Cash Flow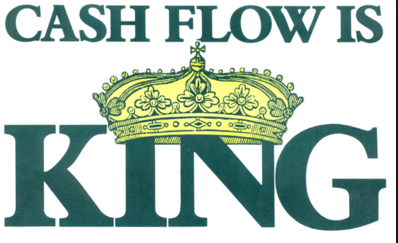 How to Control Cash Flow
First let me tell you, I don't like bookkeeping; not that I can't do it, but I dislike doing it. I've been fortunate to have a wife who "tolerates" my bookkeeping. I've found a few tools to help me know my cash position.
Step #1: Use Fresh Books or Quick Book Pro. Pay a professional to set it up, then watch a few YouTube videos on how to use the software, and I guarantee this will make your cash flow projections much easier. This is the key to understanding your business. If you put good info in, you'll get great info out, plus the peace of mind is wonderful. Knowing you have a handle on your financials is one of the best moves you'll ever make, not only for cash flow but budgeting, too. Knowing your cash flow helps with every decision, from advertising to equipment purchases. It's vital to your success.
Step #2: Use your bank's Phone App and set up online banking. I'll check my balances several times a week just to make sure things are going well.
Step 3: Use a debit card for everything. We do most of our banking online and write very few checks every month. This gives me a very good idea of how much I have in each account.
Step #4: Use ACH (Automated Clearing House) whenever possible. This is an online payment system that takes the money out of your account when you tell it too. Most of my vendors use it, and it saves a huge amount of time. I try to pay all vendors online; it saves me hundreds of dollars a year in fees. Norman will give a 2% discount if you pay online. If you purchase $100K a year, you just saved $2,000 or a free trip to Hawaii.
Most accounting software will have features to help you predict cash flow. Learn to use an online accounting systems, and you'll be sending me a thank you note in a few months.
A few simple step, a few hours of learning, and 1-1.5 hours a week should be all you need to get a handle on your financials.
If you are looking for marketing services for window covering retailers, please call ExSeed Marketing at 949-768-6695 or click here to fill out our online request form