How The Blind Guy Chooses Bananas……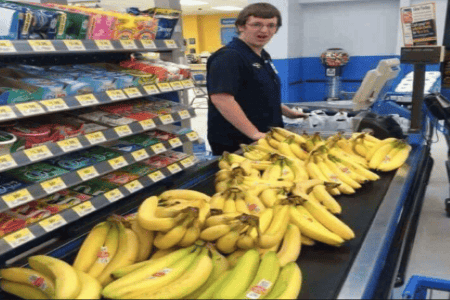 When purchasing bananas I like to buy 2 types. I buy the best looking ones that should last me the next 3-4 days and I buy a bunch that should be ripe in 3-4 days. Why do I do this? Because I'm anticipating my family's needs. It would be foolish to go to the store every day and buy a few bananas. I like to plan ahead.
The same is true with your marketing.
If you see your schedule is light for next week, today is not the time to think about how to attract more customers for next week. It's too late. Or is it? Marketing is one of those business functions that need to be 24/7 to effective. If you use direct mail, it needs to be consistent, if you use home improvements magazines, it needs to be consistent. If you use email, it needs to be consistent. Having done all of these I know from first-hand experience that you need to plan weeks ahead to benefit from the advertising.
Which problem would you like to have, too many customers for current staff or too much staff for the current workload? I'll take too many customers every time.
Let me share the amazing solution I found to remove the ebb and flow of my workload.
This one lead generation system breaks all the rules. It's called Adwords by Google. It's how Google earned $99 Billion Dollars last year.
I can set up an AdWords campaign ahead of time and if I see next week is light, I simply turn it on. It's the greatest insurance policy I've ever used. It's also the best tools I have ever used to generate high-quality leads. If I'm having a Buy 4 and Get The 5th Free Sale on shutters next week, no problem, I can change my ads to reflect that sale. Imagine having ads at the top of a Google search that reads, Shutters, Buy 4 Get The 5th Free. Do you think people might click on that? If I need to sell some additional products so I can earn a trip to Europe, no problem I can highlight these products in my ads. By highlighting that product in my ads I'm only showing those ads to people who are searching for those products. This is the magic of AdWords. The ads are only shown to people who are searching for that product. If someone is searching for Polywood Shutters. They will only see ads from a local supplier like you who sell Polywood Shutters. If someone is searching for a window cleaner, they will only see ads from local window cleaners and if someone is searching for a window tinter, they will only see tinter ad from local tinters.
How has this changed my own Shutter Nation business? It's been so successful that I only use AdWords and email marketing now to generate all the leads we can handle.
I can do the same for you. Let's talk about how you can now take control of your business and profit from Google. I offer my services for a flat rate and no contracts.

If you are looking for marketing services for window covering retailers, please call ExSeed Marketing at 949-768-6695 or click here to fill out our online request form