How to Solicit Reviews for Window Covering Retailers…….Successfully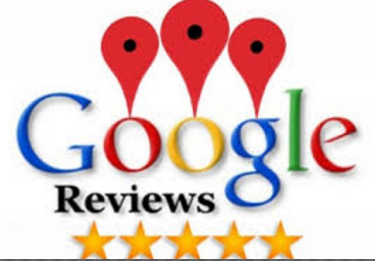 How to Solicit Reviews for Window Covering Retailers…….Successfully
Most window covering retailers are aware that online reviews are important, but few know that they will help with your site rankings. The key is to get reviews on your Google My Business listing FIRST, then on the other review sites like Yelp and Houzz. I know we all think Yelp is the "Electronic Mafia," but the fact is, our clients read reviews and then judge us via the reviews.
Here is my simple but very effective recipe for getting reviews.
Make writing reviews as easy as possible.
Make sure you have filled out your Google My Business, Bing and Yahoo profiles. Save the links in a Word document, you'll need them.
Have a presence on multiple review sites.
Google reviews are on your Google My Business Listing, which is connected to your listing on the Google Map.
You'll need to claim your listing on Yelp, Houzz and Angies List. No need to pay them for anything. A free listing is fine. Once you set it up, save the links in the Word document. Houzz is a home improvement site that has authority per Google. Set up a FREE page and save the link.
Encourage reviews on your website.
Ensure there is a place for customers to leave reviews on your site. These reviews are first sent to you for an approval. We also will use a review agitator to post reviews on your site from your independent review sites. Be sure to give us the links. This will keep clients on your site and not have them go to Yelp and find your competition.
ASK for reviews at least 2 times.
The way I get reviews is to ask. First, when getting paid at the end of a job, hand the client a post card or letter with the links and instructions to your review sites. Next, send a simple email asking for a review and why it helps you. Be sure to include the links to you Google My Business, Houzz and Yelp pages.
Collect Email Addresses.
Contact past clients and ask for their email address. Start collecting the email address of EVERY lead and customer.
Never stop asking for reviews.
In the footer of your email, use the signature to ask for reviews. A simple line like "We Love Reviews" is a reminder to review your business. Link it to your Google My Business Page.
Pro TIP #1: I've traded simple repairs for 5 star reviews.
Pro Tip #2: Use a 2-step review and text a question to your client asking if they like their new blinds.
If they say "Yes," text them "please review us on Google My Business, Yelp and Houzz."
If they say "No," text them, "please tell us how we can improve and make you happy."
Pro Tip #3:
The links to your review pages can be long. Use Tinyurl.com to shorten the link. It's free.
Recommended script for asking for reviews.
Dear John Smith,
Thank you for your recent purchase from our company. We're excited to count you as a customer. Our goal is always to provide our very best product so that our customers are happy. It's also our goal to continue improving. That's why we value your feedback.
We would love to hear from you. Feel free to respond to this email so we can learn about any comments or concerns you have. We also want to connect with you online. If you think we've provided great value, or you would like to leave us feedback, please do so on Google My Business <<INSERT LINK TO YOUR GOOGLE MY BUSINESS PAGE>>.
Thank you so much for taking the time to provide us feedback and a review. It is very helpful to us and we appreciate it.
Best regards,
<<YOUR NAME>>
Dear John Smith,
Do you read online reviews? In today's market of big companies overshadowing the little guys like us, online reviews are very important. They provide us with the information we need to continue to improve, but they also help us to get the word out about our product or service. That's why we need your help.
Will you take a moment to jot down a few notes about our service on our Google My business site <<INSERT LINK TO YOU GOOGLE MY BUSINESS PAGE>>)? It's a fast, simple way for you to make a difference to a company that's providing you great products/services.
Give us a call today if you need immediate help or have feedback about your product. We want to hear from you and are here to answer your questions.
Best regards,
<<YOUR NAME>>
If you are looking for marketing services for window covering retailers, please call ExSeed Marketing at 949-768-6695 or click here to fill out our online request form