Why You Should Conduct An Audit Of Your Business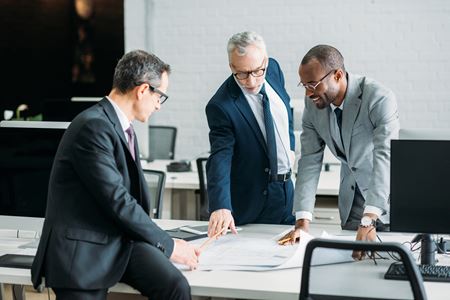 I recently was asked to help audit a window covering business to help them become more profitable. I and 2 other very successful business owners dissected this business. We discovered this owner was traveling too far to catch a little wave and passing by the perfect breaks in the meantime. (Hey, I'm from Southern California, it's what we do). So it got me thinking, are you chasing ankle slappers and missing the 6-foot barrels?
We were able to fix the problem in a few weeks and all is well now.
Here's what we did.
Stop traveling 30 plus miles for $75 repairs.
Go deep instead of going wide.
Hyperfocus on only the most profitable products.
Stop working for property managers.
Refocus your spend with Google Ads.
We discovered the repairs did result in a few extra jobs per year, however, they were small jobs and the pay off was too small. If he had staff and needed to keep the installers busy then it's the perfect add on service but not for a one-person operation.
Going deep, what does this mean? Over the years I have spoken with several budget blinds owners. This is what they tell me. I have no way of verifying it, I'm simply using this as an example of going deep. They claim that the average franchise sells $465K per year per location. I know from their FDD that a location is 33500 homes. This means that they are going deep not wide. When you decide that you're only marketing to 34K homes then this is kind of like the burning of the boats. The captain ordered the boats to be burned so his men would fight harder if they knew they could not escape. You are forced to find new ways of doing things. You look for new opportunities and you try harder on each sale. You invest in your own selling skills and hone your marketing skills. You become an animal.
Focusing on only the most profitable products is a no-brainer. We were able to determine that shutters and roller shades were by far the best products.
When we reviewed individual jobs we discovered that most of the unprofitable jobs all came back to a hand full of property managers who were paying less and giving him much smaller jobs. Plus they were having him travel too far to restring a wood blind that was missing ½ its paint.
We were also able to prove that his best jobs came from his Google Ads. We all agreed to refocus all his ad dollars to higher-end products and shrink the territory. This is a perfect example of going deep.
I would encourage you to have a few other business owners to audit your business. The 2 other business owners I used were not in the window covering industry. They each brought fresh eyes to the audit. Try it may cost you a few steak dinners but it will be worth it.
The goal was simple, how to become more profitable and use the available resources better. Give it a try.
If you are looking for marketing services for window covering retailers, please call ExSeed Marketing at 949-768-6695 or click here to fill out our online request form