Answer Your Phone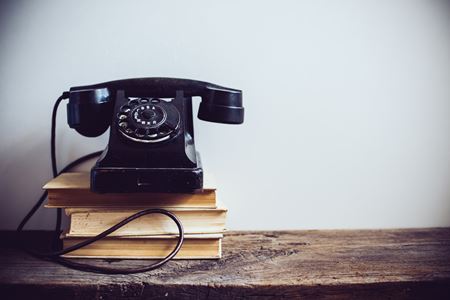 Last January I published my list of 5 things to do for your window covering business to be successful in 2014.
Number one on the list was Answer Your Phone.
Why do I mention this? We were handling a new dealer's Google AdWords account. For 10 days he was getting no calls. Our records showed that one in seven were clicking the Click To Call button on his mobile site, yet no calls came in. My business partner Michael and I were at a loss as to why? So I decided to call the number on his site. The gal answering the phone sounded very young, wasn't sure who the owner was and would try and contact him for me. Problem solved!
The client simply forwarded the calls directly to his cell and all was well.
The type of client who finds you online is very different than the client of yesterday. If done correctly, your web site should answer the client's questions. If done correctly, the (PC) Potential Client is 90% sold on you when they either request a quote or call you, so you'd better be ready to answer the phone when they call.
Applying 1990 marketing methods today is like using sky blue draperies with a bright pink roller shade. It simply doesn't work. It's time to update your marketing tool chest.
If you are looking for marketing services for window covering retailers, please call ExSeed Marketing at 949-768-6695 or click here to fill out our online request form