Blind Brokers Network, Website Shame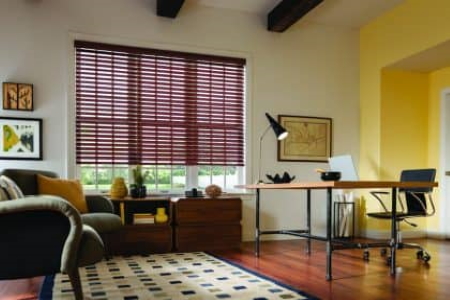 The Antidote to Website Shame:
Last night at my mastermind meeting we had a guest who was a UX expert. UX stands for User Experience. They analyze websites for strengths and weaknesses. When our host asked one of the members if she was ready to have her site analyzed, she gave a great answer. She said no, she suffers from Website Shame. (She built it herself.) The irony is she is a very successful marketer and interviews many of the top entrepreneurs in the world for her show.
Then one of the members started talking about the new H&R Block ad campaign about leaving money behind by doing your own taxes. He mentioned how similar this was to business owners building their own websites and attempting to do their own SEO.
They were 100% correct. How many jobs have you lost because you built your own site? How many leads have you lost because you think you can do your own SEO?
One lost job can cost you hundreds of dollars. Why would you risk losing a great job over $199 a month? It makes No Sense.
Just like the CPA is going to do everything they know how to save you money, a professional SEO company is going to do everything we can to get you on page one. It's in our mutual interest for you to succeed.
Think about this:
If you could hire an employee to work 24/7 for $199 a month would you? This employee would never complain, would always work to attract new customers looking to buy window coverings, and would be responsible for promoting your brand. This employee would be the link between you and paying clients.
If this employee sold $5,000 a month and you only had to pay him $199 a month would you do it? What if he sold $10K or $20K a month, would you still pay him $199 a month? Of course you would.
This super employee is called a Website.
We are Blind Brokers Network and we build websites for window covering retailers. Your new site will optimize on all platforms including phones, tablets, and computers. It will attract more clients, promote your brand 24/7, give you INSTANT credibility and help you dominate your local search on Google.
We all know it's vital to our success to have an on-line presence. It's virtually impossible to keep up on SEO, web design, Pay Per Click and online marketing and run your business at the same time.
Blind Brokers Network is your STRESS FREE way to have someone else implement all your online marketing strategies.
We'll take care of everything for you. Because we operate sites for dozens of window covering retailers, Blind Brokers Network knows what works and what doesn't. By specializing in websites and on-line marketing systems for window covering retailers, we're able to have the inside information that is critical to your success.
The goal is 100% STRESS FREE.
Sites include: Gallery of photos, SEO Friendly Pre-Made Videos, Design revisions, Email contact form, Request quote form, Domain Email, Hosting, testimonials, and social media integration.
Plus we will do all the required monthly SEO and Optimization for you like Keyword Expansion and Analysis, Onsite Optimization using Keywords, title, meta tags and content. We'll set up Google Analytics, and you'll receive a monthly report of traffic. Your site will be submitted toWindow Covering Contractor directories, SEO articles written and submitted to over 50 directories, SEO friendly Press releases, Social Media Tagging and bookmarking, and monthly Blog postings. We'll position you as the authority in your service area. All for $199 a month.
The goal is to make it as simple for you as possible. No hassle, no contracts and no problems.
We'll focus on your on-line presence, and you focus on selling more window treatments.
Would you like additional information? Please check out my website at http://www.blindbrokersnetwork.com
Steven Dale
Blind Brokers Network
"Websites for Blind Guys"
P.S: Looking to hang out with 1500 window covering retailers on Facebook? We have a Private group. Email me for an invite. It's Fun, Informative and Free. steve@myblindbiz.com
PPC: *Pay Per Click services available.
If you are looking for marketing services for window covering retailers, please call ExSeed Marketing at 949-768-6695 or click here to fill out our online request form