Does Your Branding Suck!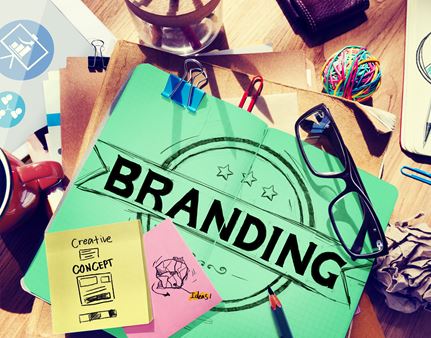 Branding Check List for Window Covering Retailers
The branding in our industry sucks. Let's fix that.
"Focus" is the most important item. You must understand your perfect customer and what market you're focusing on. Have you written out who your perfect customer is? Have you written out which market you want to focus on? This is your first step.
What is the definition of your brand? By this, I mean what do you stand for?
Don't copy chains or big brands. By being innovative, bold and daring, you stand for something. The old way of just stamping your logo on everything doesn't work any longer. Segmentation is the key to success. Hyper focus on a few different customer types.
Next, let's look at the platforms you're using. If you sell high-end draperies, is buying a Boosted Ad on Face Book going to hit the right demo? Or would it be better to focus on high-end magazines that target the wealthy? Are you online and your brand is looking good?
I've seen very expensive brands with horrible websites, and I've see inexpensive brands with expensive-looking sites. It's important to understand who you're marketing to. You and your web designer need to find the right mix. Our consultants will help you achieve the perfect mix.
Are you listed on any commercial portals, like Google or Yelp? These represent great opportunities to drive traffic to your site. Make sure you make the right choice. If you KNOW your clientele uses Google or Yelp, then buying ads is good. If you know your target market doesn't use coupon envelopes, then don't use Val Pac.
Your brand must include several other mediums.
Social Media. It can be challenging to determine if your clients are active on Face Book, Houzz or Pinterest. Fortunately, a few hundred dollars in a test will give you the answer.
Visual Marketing is just as important as your overall look. Spend the money for professional photography, it will pay off!
Paid campaigns. Google AdWords is an easy way to hyper focus on your target customer. Google AdWords is a very powerful branding technique that can achieve specific targets on the web.
Seminars and webinars. These are a great way to make a soft introduction to new clients. Teach a simple subject, like "how to choose colors for your personality".
Can you do all this by yourself? Sure, if you take your time and are purposeful in what you're doing.
Helping you brand your business is just one of the Free Consulting services we offer to our clients.
If you are looking for marketing services for window covering retailers, please call ExSeed Marketing at 949-768-6695 or click here to fill out our online request form