Don't be "BLIND"!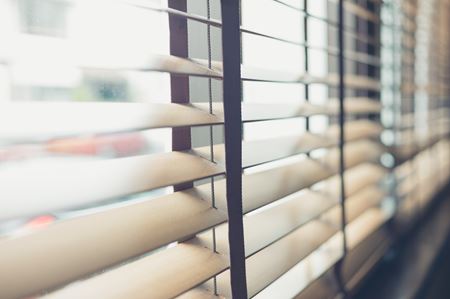 You're being ripped off by franchise blind companies, on-line retailers and big box stores. Companies like blinds.com, blindster.com, americanblinds.com, stevesblindsandwallpaper.com, smithandnoble.com, overstock.com, amazon.com, 3 Day Blinds, Next Day Blinds, Home Depot, Lowes, and every other company that sells blinds are beating you to the punch. Wake UP!
Don't be blind. Your competitors are spending huge dollars on Google AdWords and have entire staffs dedicated to Search Engine Optimization and website maintenance. They're stealing your customers. Plus, to add insult to injury, these on-line retailers have set up alliances with your competition to measure and install for them.
Fight back! How many jobs are you going to let them steal from you?
It's possible to reverse the tables and beat them to the punch. It's possible to get YOUR client back. The key to success? Understand how Google views your local business. Since Google announced a few years ago they want to be the local Yellow Pages, it's now possible for your business to show up above all the on-line predators. Imagine, your company can show up on page one of Google!
For your local window covering company to appear in the SERP-Search Engine Results Page, you need to know What to Do and How to Do It. That's my job!
A few weeks ago I was talking with a retailer in Dallas, TX. His current site is a DIY mess, and he thought he could do all this himself. He was as "blind as a 1-inch mini" to the possibilities in his market. He suffers from the syndrome "He knows the price of everything but the value of nothing." I'm afraid that many window covering retailers are the same way.
Sorry folks, but if you're thinking this is something you can do yourself, think again, as of a few years ago, this has gone way past a Do-It-Yourself project. (You could, but when would you have time to sell blinds?)
Let me ask you some simple questions. Not too many years ago, we all paid the home improvement magazines — Yellow Pages, Val Pac, and Money Mailer — a lot of money every month. Did you ever once attempt to publish your own Val Pac coupon? Did you ever try to publish your own home improvement magazine? Did you ever try to publish your own Yellow Pages? Of course not, so why are you trying to build you own website and do your own SEO?
Here's my offer: I'll work on your on-line presence, while you stay focused on selling more window coverings.
How much have you lost? The answer in next week's blog postings.
If you are looking for marketing services for window covering retailers, please call ExSeed Marketing at 949-768-6695 or click here to fill out our online request form