Our Free Marketing Plan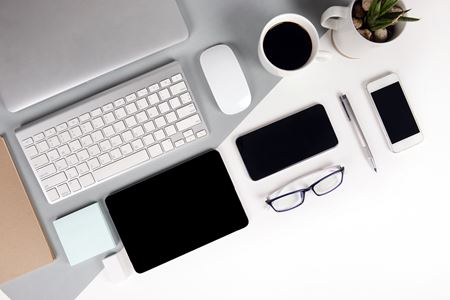 Conquering the Internet
Discover How You Can Make a Profit from the 2 Million Google Searches For Blinds And Shutters Each Month….
Dear Fellow Entrepreneur,
I'm Steve Dale. You might recognize me from the private Facebook group I designed for you and your fellow businessmen in the blind and shutter industry; you also could be one of the hundreds of people I've helped get started in the window coverings business.
Over past 15 years I've taught hundreds of people how to transform their window covering businesses into a highly profitable venture using both my online and off-line marketing strategies. In addition to teaching, I also operate my own blind and shutter business located in sunny Orange County, California.
The big question is:
How can I make money in the window covering business with today's economy?
I'm speaking from experience when I say window covering companies can thrive and grow in harsh economic times. Not only have I made it through, I've also helped many others do the same.
The Fastest Way To Grow Your Business
In Today's Economy Is Not By Doing More Hard Work…
But By Improving Your Marketing!
Good news! This process is much simpler than you think. All you must do is simply follow the proven path and plan of people like me who have transformed their window covering businesses from $5,000 a month in sales to over $30,000 a month in sales in only 12 short months.
Please note: Any numbers I use are from my own blind and shutter business. There is NO Guarantee your results will be the same.
I Have Figured It Out!
The Magic Solution is The Internet.
My Story:
In April of 2008 my business changed forever. For 14 years, I owned the Blind Brokers Network. My group sold nearly $40 million a year. I set people up in the blind and shutter business as a business opportunity and I received a small percentage of the profits from the manufactures. However, things took a turn for the worse in April 2008 when several manufactures decided to stop paying all the independent reps. OUCH!
I tried to hang on, but in addition to having one of the worst recessions in history, everything I tried failed. I decided to take a whole new approach, so I decided to start a retail window covering business. I figured, "If I could have an inkling of success now, just think how good it will be when the economy turns around!" My Unique Selling Proposition (USP) was simple: I would work with designers, realtors and contractors. So I named it decoVan. It sufficed by paying the bills, but I knew I wasn't going to get rich doing this the old-fashioned way. There had to be a better way.
I was spending thousands of dollars a month on direct mail, ads in home improvements magazines, as well as sending out hundreds of emails to designers, contractors, and realtors. The only problem with this system was that there was no return on my investment. I knew that if I could fix this, success was just around the corner.
WHY? Because I discovered there were over 2 million searches a month on Google for blinds, shutters and window treatments.
I needed to find a way to gain control over a portion of those 2 million searches. So I decided to become an expert at online marketing. Up until this point I had very little luck with mass amounts being spent in online "marketing." My company had been utilizing the internet since 1996. I knew if I could get my website to generate leads, it would be a huge advantage over the competition.
I spent hundreds of hours and tens of thousands of dollars learning this new craft. Over the next few years I learned virtually everything I could about online marketing, SEO and Optimization. The vigorous process took about a year, but I became a complete expert. Customers were finding my videos, article's, blog postings, social media and my website. The phone started to ring, and it felt GREAT!
The Major Breakthrough!
I used to spend 30-40 hours a month on my SEO. I knew I could hire a professional to do this for me, but it would cost me over $1500 a MONTH. Then a colleague of mine let me in on a little know secret. He showed me a way to hire US based professionals at a fraction of the cost. So I did and guess what? My profits more than DOUBLED in a year.
The best part was that it cost less than $300 a month. I was getting very good results for 30-40 hours a month of work. It seemed even more logical to me to pay someone a small stipend to get those same great results.
My colleague I mention earlier showed me what to do, and I started to execute the plan. It took about 3 months for it to work, and it worked so well I had to stop doing my own SEO and start to concentrating more on selling more blinds and shutters. I didn't need to spend money on traditional advertising any longer.
My Profits More Than Doubled In 8 Months
I still have to spend about 1-3 hours a week on my SEO, but it was nowhere near the 30-40 hours a month I was spending prior to my breakthrough.
Before my new site, I was spending thousands of dollars a month on direct mail, ads in home improvements magazines and email marketing. Today I use my websites, a bit of email marketing, with some direct mail and I make much more money. An incredible 100% of my business comes from my website. I have much more time on my hands to go to my kid's water polo games and wrestling meets. I get to go to the beach much more, and I even took a vacation last summer….stress free. That's a first!
I've built 25 sites so far and 10 are working well while one is a bit slow to optimize, but after 3 months the phone is starting to ring. It can take up to 3 months to see results. The great thing about SEO is it gets better each month as search engines index more pages of your site.
Although I can't 100% guarantee results, I can give a 100% guarantee I'll do everything possible to get your site working. I have a 90 day guarantee, where if you're not satisfied with your results, your payments cease. No contract, no hidden fees: just websites and SEO. I'll take down the site and we'll part as friends.
I have a $399 start up and $199 a month for as long as you want. I'll take care of building the site and optimizing the site. Plus I will help you set up the social media needed to get maximum benefits.
Please note that social media must be done on your end to maximize results. Google ties your social media to your website.
What is SEO/Optimization?
Search Engine Optimization (SEO) is the art of understanding search engines and using that knowledge to make a website rank high on the search engines. It's also making changes to the on-page and the off-page relevance of a web page in an effort to increase the volume of traffic from the search engines.
What NOW?
It's up to you. You could stay status quo or set a new path for you and your family. (We all know that during this terrible economic period our businesses have suffered). Isn't it about time you took control? The simple fact is during this economic turmoil consumers changed the way they purchased products. They no longer use the yellow pages, they ignore direct mail and they started using social media in a big way. Today's customer wants to meet you on-line. Have your business join the online world. If you stay away from our fast-paced technological world, you'll be out of customers in 5 years, but if you make the switch now you'll still be a growing business in 5 years. That's the ExSeed Marketing Guarantee!
HUGE BONUS
FREE Marketing Plan for Checking Us Out
This FREE marketing plan includes:
How to hire an installer
Secret list of 350 installers
How to expand your business.
List of 60 company names
Bid sheets templates
Terms and conditions template
Get My FREE press release Kit
How to price your products
How to maintain a high margin
How to Beat Home Depot, Costco and JC Penny
How to contact every realtor
How to contact designers
How to contact window replacement contractor
How to measure
How to install
Startup check list
Startup resources
Discount vendors
Resources
Pre-tested print materials
Pre-built marketing tools
How to build the right image
Bookkeeping work sheets
Direct mail marketing secrets
Online marketing secrets
Credit Card authorization set up
How to work from home.
How one chart will double your response
How to use technology
Industry updates via email
If you are looking for marketing services for window covering retailers, please call ExSeed Marketing at 949-768-6695 or click here to fill out our online request form