Google My Business Hack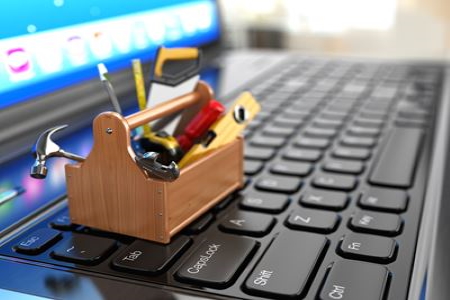 Blind Guy Marketing Secret Online Hack Revealed
How can helping Google help you? Google is a search engine. What they do is index data and store it so when you request information on a local shutter retailer, you get relevant information on a local shutter retailer that is closest to you.
Since 46% of all searches are for a local business, Google must have accurate information on your local business. This information about your business must be 100% accurate and updated with Google. If you know of inaccurate listings, you can report this information to Google. It helps them which helps you.
Let's say you know of a local shutter retailer or drapery store that went out of business. These companies have Google verified addresses (GMB) Google My Business. Each one is still occupying a position on the map. Since there are only 3 opportunities to be on the map listing it's to your advantage to report the closed businesses to Google so you might have an opportunity to be on the map. OR
Pro Tip: Take Control Of The Listing From The Old Owner.
By doing this you can now have 2 listings and double your opportunities to be on the map and take advantage of their old rankings. Tracking down the old owners and trying to get control of the online properties is a huge advantage for you. A word of caution before you do this, know their online presence ahead of time. There are many free tools called "Site Rankings" sites that if you put a web address in it will show you the rankings.
Now back to what I was talking about, as you may know, Google has been shrinking the area of influence for your business locations. In the past, we could show up in several cities, but that has changed. We only show up for searches done in our local area.
I know what you're thinking, you'll set up a fake location at a UPS store every 10 miles in your service area.
Hold on Kemosabe, Google now cross-references your address with their Google street view to look for violations. The T&C's say you must have staff at the location for hours you're claiming to be open when you fill out your GMB listing.
The good news is there is a workaround for this. Public storage facilities can work (as long as there is a onsite manager) and so can your own home. Please note that in the sign up process click to not publish the address. The key is to be able to receive mail at the location. Google sends a postcard and you then enter the code to activate your verified location.
I know this is a lot of work but it is worth it to help you occupy more real estate on the Google search results page.
Google luck.
Please join 3700 of your fellow window covering retailers on a private facebook group For over 9 years this group has helped shape our industry.
Join the largest
PRIVATE Window Covering Group on Facebook.
Mingle with over 3700 fellow Window Covering Dealers
Click here to join, IT's FREE and Fun.
If you are looking for marketing services for window covering retailers, please call ExSeed Marketing at 949-768-6695 or click here to fill out our online request form