Why you MUST have a Verified Google + Listing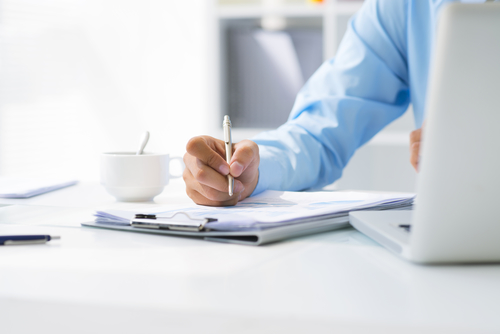 The Benefits of Having a Verified Google+ Listing
As part of a comprehensive Internet marketing strategy, having a verified Google+ listing is not just a nice addition—it is a necessity. A Google+ listing allows your business to show in local search results, gives you more control over what the listing has to say about your business, and provides easy access to any updates your business may have for itself. It also allows you to post links to your website, links to your social media and blog, and a variety of other posts on your page's wall. But is getting a listing on Google+ really worth the time? Will your return on investment pay off with the time you spend on verifying your business? The short answer: Absolutely!
1. You have more control over your business listing.
Because your listing has been verified, you control what it does, what it says, and how it looks. With the new Google+ listings, you have the ability to upload your own profile photo or logo, as well as a cover photo. You can add a description, post updates on your wall, as well as link to many other profiles on other websites. Customers will also have the ability to post reviews on your new business page, which will help show the overall rating of your business when searchers find it on Google.
2. You can prove ownership & keep info accurate.
Once you prove ownership of your business, it shows to Google and customers exactly where your business is located; because you have a verified listing, it also protects you from having someone else claim your address or phone number. The verified listing is a considerable boon, especially in situations where your business moves to a new location or changes their phone number. Instead of spending days, weeks, or even months correcting the information online, all you need is a few clicks and keystrokes to update your verified listing. This allows you to have complete control over the information that is being showed to potential customers—allowing you to ensure the data about your business is up-to-date and accurate.
3. Your business listing will push out to other sources.
Perhaps one of the most important benefits of having a Google+ listing is the fact that it is not information kept inside of a bubble. In fact, the information on your listing will be pushed out to other platforms, as well as to other directories that will find new information from Google+ and update their website with the syndicated data.
By controlling the information on Google+ and keeping it accurate, you are also able to ensure that information on other websites is accurate, as well. If your listing is not verified, Google or other users can decide to make their own updates to listing, which may not be correct. If left alone for too long, Google may even believe the business has moved or closed, causing the listing to potentially disappear!
Let the Experts at Blind Brokers Network Handle Your Google+ Listing
At Blind Brokers Network, we believe in providing the best for our clients. We offer a dedicated Online Profile Specialist to each of our clients to ensure their data is as accurate as possible across Google, Bing, Yahoo, and other important directories. Instead of spending all of your time and effort attempting to stay on top of your local market, let our experts handle it for you—letting you focus on the success of your business.
Let our team of specialists assist in helping your business grow even more!
Thanks to scorpion design for this great article.
If you are looking for marketing services for window covering retailers, please call ExSeed Marketing at 949-768-6695 or click here to fill out our online request form