My Practical Guide To Recession-Proofing Your Window Covering Business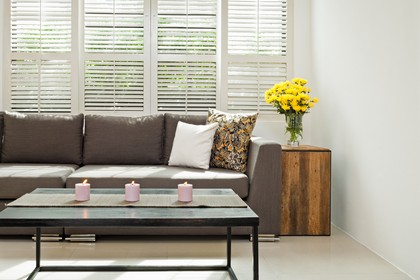 My practical guide to recession-proofing your window covering business. There could be a recession coming, and you need to prepare for it. If you've been in business for any amount of time, you have certainly seen business cycles. A recession is just another cycle.
Understanding these trends will allow you to navigate the waters and profit from new opportunities that may present themselves. This is why I recommend you track your sales daily, so you can see trends and after a few years, you'll have historical data to help make better decisions. If you don't have such data, the next best thing is to join my Private Facebook Group for the window covering industry and hang out with 5100 other window covering professionals.
Click this link to join. https://www.facebook.com/groups/blindbiz/
Now what to do: Don't panic. The experts are saying this recession will not be anywhere near as brutal as the last one and should be short-lived. We shall see. Let your competition panic and make all the rookie mistakes. It's best to look at this as an opportunity. There will be buying opportunities coming, and you need to be ready to scoop them up. During the last recession, many window-covering dealers were able to pick up the competition for pennies on the dollar and in many cases just acquired them for nothing. The dealers who panic and who are leveraged will be the first to fail.
Here are some practical steps you can take to help you grow during a recession:
1. Rethink your team:
Recently at Loan Depot, they laid off 400 low-level processors and hired 500 loan officers. Why? Because the person who brings in the most money to the bottom line is the most valued employee. You can do the same. Spend the money to bring in the leads. Nothing else matters.
2. Invest in new technology. It's time to take advantage of automatic review software or a new CRM or an email marketing platform like MailChimp or Constant Contact. Take the time to learn how to use these products and you'll find many new opportunities to market like a pro.
3. Treat your website as the most important salesperson you have. Invest in continuous SEO and Google Ads. It will be the best money you will ever spend. Remember, the most important thing is leads, leads, and more leads.
4. Invest in better training for yourself and your employees. If you can help a salesperson close just one more job per week, how much will that put to the bottom line?
5. Create an action plan. If you write it down you'll have a much better chance of success.
6. Keep in continuous contact with past customers and suppliers.
7. Start a Strategic Partner Network email system. It's free and it's like having 300 extra people who can send you free leads. Email me for step-by-step instructions at steve@exseedmarketing.com.
8. Track your marketing dollars. This will help you know where to spend your marketing dollars for the highest ROI.
9. Keep a list of expansion ideas. In a pinch, these ideas will come in very handy. Things like hurricane shutters, window film, or awnings.
10. Obtain a line of credit. You might need it to scoop up opportunities.
11. Make your business more secure. Find the leaks and fix them.
12. Do a SWOT analysis of your business. Strengths, Weaknesses, Opportunities, and Threats
13. Invest in additional marketing. We all know the best ROI is referrals, but the 2nd best is online. Start now to turn your website into a lead generation machine. It takes time to do this so start now. Companies like my own ExSeed Marketing specialize in online marketing for window covering retailers.
The key is to remain calm, make a plan, and stick to it.
I see dealers panicking all the time; making snap judgment calls only to reverse them a few weeks later when things get better. They all have one thing in common. They run their businesses by emotion. This is a recipe for failure.
Businesses must be run by numbers. The numbers don't lie.
Start to measure 3-6 key items. Most dealers track sales, commissions, overhead, credit card fees, marketing costs, etc.
Start testing little things like asking for checks, Zelle, or Venmo instead of credit cards. This can save you thousands per month in fees.
Start offering specials. Consumers love getting deals.
I would encourage you to be proactive in your business. Take control and have a plan. Plan for the future.
If you are looking for marketing services for window covering retailers, please call ExSeed Marketing at 949-768-6695 or click here to fill out our online request form