How Shutter Nation Found Success On-Line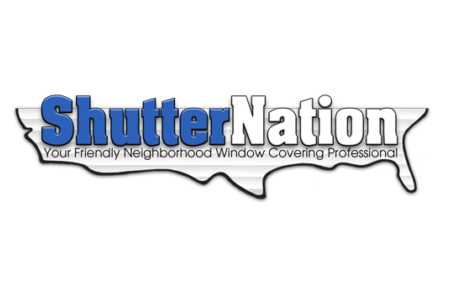 Is it possible to generate 100% of your customers online for a local shutter business?
YES, and here's how I did it.
How My Obsession Started
From 2010-2012 one of my goals was to generate 100% of all new leads via the web. It only took 14 months, and now I only use the web to generate 100% of my new customers for my business, Shutter Nation of Orange County.
Since my biggest goal is to make my business duplicatable, I needed to find a way to generate customers that I could duplicate in any area I wanted to expand into. The best way was to use the web. So I spent thousands of hours, tens of thousands of dollars and many sleepless nights to become an expert at on-line marketing. First, I had to get traffic to my sites; then, I had to have a site that generated calls. Finally, I had to repeat the process daily, every week of every month. It never stops. I found that if I stopped, I would see my site drop in the rankings very quickly, so I had to turn this into a perpetual system.
I had developed a list of items to test that would drive traffic and sales. It included everything from multiple sites, infographics, articles, on-line advertising, blogging, back linking, reviews, directories, videos, and social media. I would measure the ROI of each item and either stop doing it or expand it. This task was made possible because I have three sites here in OC that I do all my testing on.
Even though my sites receive the same amount of traffic, one site gets 5X the leads as the others. Had I not tested this, I might have never known what works best, and I could still be banging my head against the wall trying to get this to work. This is HUGE!
ROI Strategies
Google AdWords: One of my best ROI items is Google AdWords. I tried this on my own with some success, so I decided to hire a professional to take it to the next level. The expert was able to increase my ROI dramatically. AdWords is labor intensive, so it takes quite a bit of time and the learning curve is HUGE! But it's a fantastic ROI. I'm such a believer in AdWords that I became a Certified AdWords consultant and Google Partner. I now do AdWords exclusively for Window Covering Retailers.
Video: Video marketing also has a great ROI. I have over 60 videos on my three YouTube channels. After much experimenting, I found the key to using video to drive traffic to my sites. The back-linking relationships between my site and YouTube are critical to our success.
Articles: Article marketing has a hidden effect on your traffic. Very few people read articles, but Google loves articles. A well-placed article can drive targeted traffic to your site. We have writers who write local articles that we place in article directories, on our site, and on our blog; then we backlink them. It's a lot of work, but it works.
Authority Directory Listings: Being listed on an Authority Directory is one of the best things you can do for your site. If you sell window treatments and you have a link to a pet store, it's of little or no value. It's far more valuable to have a link to a local contractor directory. If you're linked to a window covering manufacturing site, it's also valuable. One or two high-quality links are far better than 300 junk links. Backlinking is one of the most difficult SEO tasks, yet it's the most valuable. At last count, there are 20 different types of links, and we have to determine which type is best for each site. This takes an Internet engineer to figure out. We spend more time on this than anything else we do. Back links are like the buried sprinkler line in your yard. You only appreciate them when you turn on the water. Your lawn will die without them. Same thing with your website.
Blogging: Google needs to know you're an active window covering retailer. One of the ways they know you're still in business is with an active blog. My team and I have developed a streamlined blogging system that takes less than 10 minutes per week.
Reviews: These are FREE if you know how to solicit them and how to determine which review site is being used in your area. Many clients will read what others say about you. I get at least one person a week saying they hired me because of my reviews. Yelp will try to hustle you for $350-$700 a month to be featured on their site, but I pay nothing because my customers posted the reviews. It's very important to know how to use your reviews in your overall SEO plan and linking strategy. We link from our sites' testimonials to the review sites and then those internal links to authority sites.
Free reports: I asked a few other windows covering retailers to describe ways consumers can get ripped off when buying shutters. I put that information in a PDF that's a download on my website for consumers. I go into many homes, and they have my report printed out.
As the web changes, so must I. The reason I started ExSeed Marketing is to give the small retailer all the online benefits that all the big boys enjoy. Basically, to level the playing field.
Steve Dale/Shutter Nation
If you are looking for marketing services for window covering retailers, please call ExSeed Marketing at 949-768-6695 or click here to fill out our online request form