15 SEO Tips For Window Covering Retailers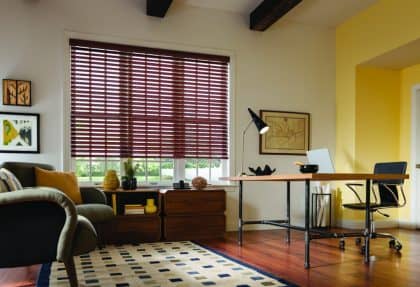 Search Engine Optimization is constantly changing. What worked 90 days ago will hurt you today and what was insignificant 90 days ago is now very important. Here are some of my top tips for window covering retailers to improve your own SEO.
15 SEO Tips For Window Covering Retailers
Add location pages to your website.
By adding this map from your Google My Business page this allows Google to know you're a real business.
Add product pages to your site.
If you have a potential client in Newport Beach and they are searching for shutters, then you need a page about Newport Beach Shutters to be the best match for Google.
Weekly Blog/Video/Posting.
Google looks to see if you're an active site, one of the best ways to let them know you're a real business is to write a simple blog each week.
Create local content.
If Google knows you're tuned into the local scene this is helpful in two ways. First, it's blog content, and second, it will give you opportunities to build backlinks from sites of authority in your local market.
Learn your keywords and how to use them.
Here's a pro tip. GeoTag + Product. Let's say you're showing a before and after photo on your blog. Then call it Hunter Douglas Wood Shutters in Irvine CA.
Acquire backlinks from industry partners.
If you're listed on a vendors site then this is good enough for the link of authority.
Hire a professional link building service.
This is very tricky. If they build you links to websites in Europe and they have nothing to do with window coverings then it will hurt your rankings. If you know what you're doing and can find the right links your site will rise in the rankings.
Get your titles and descriptions right.
If you call the page on your site for roller shades something like "Really Inexpensive Shades", or your company name, the search engines will not know what that page is about.
Add videos to your site.
I like product knowledge and testimonial videos. Once you post to your YouTube channel, be sure to link the videos to your site.
Mobile optimize FIRST.
In 2017 Google started optimizing mobile first. This means if your site is not mobile optimized you're out of luck getting found. It may be time to get a new website.
Click to call or text button.
Since mobile is the most important search, have your engineer install a click to call button and a click to text button. PLEASE answer the calls and text messages when you get them.
Load quickly.
Site speed is HUGE now. You can use any number of Free site speed checkers online to test your site speed.
Embed your GMB local listing on your website. (Google My Business)
This is directly related to #1 on this list. Make sure your GMB listing is filled out and verified.
Optimize for "near me".
In 2020, video and voice search will be even bigger. Sample voice search: Hey Google, find a shutter retailer near me. Let your engineer know this is important to your business goals.
Specials + Links = Traffic.
Offering specials is a good way to get into the search results. Not only on your site but in your GMB listings there is a way to do this.
There are over 225 known triggers for Google to rank a website. SEO is a never-ending constant ongoing commitment to staying relevant. If you're losing rankings and you're not getting as many new customers as normal, then it might be time to make a new commitment to your online presence.
Let's talk
Steve Dale 949-768-6695
If you are looking for marketing services for window covering retailers, please call ExSeed Marketing at 949-768-6695 or click here to fill out our online request form