How To Best Hide From Two Million Customers Every Month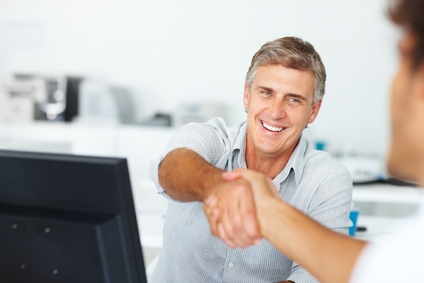 How To Best Hide From Two Million Customers Every Month
As a Window Covering professional you know how important it is to hide your business from your clients. After all, they ask such pesky questions and are so overly concerned with value – who has time for such annoyances? Next thing you know they'll be begging for FREE in-home estimates! Even worse, FREE installation!
So then, if hiding from potential business is your objective (consciously or otherwise), I'd love to help (especially if you're my competition). To help you on your way, I've drafted four easy-to-learn suggestions.
Four Key Components To Hiding Your Business
1) Disconnect and close your doors. In the last five years many Window Covering Professionals have – Why Not You?
2) Neglect your old clients – stop reaching out to them. They just need to move on. You have better things to do.
3) Refuse to build a website. There's no better way to keep those nettlesome customers from finding you than by opposing your most powerful marketing tool.
4) Reject optimizing your website. If you've already failed at point #3 and have built a website, all is not lost. Don't invest a penny more in making your website work for you! Who has time to be bothered with new customers? Ignoring the boosting of your website is the perfect solution. Lose both money AND customers!
Take Good Care of Your Customers Or Someone Else Will
Satire aside, it was my father who first taught me the golden rule of business: "Take good care of your customers or someone else will."
I'm willing to bet that if you're anything like me, you want to do all you can to delight your clients. You also want to be seen and heard by as many potential clients as possible. This is even more so when you understand the power of positioning yourself in front of the two million window treatment web searches done each month.
Do I have your attention?
Today, only ONE way exists to capture the millions of inquiring customers online. Fortunately for you, the approach has only two key components.
The first part is obvious: it requires a Website.
However, putting your business before millions of customers goes far beyond a mere website. To be heard in the marketplace today, successful entrepreneurs need a new voice. They must acquire a language incorporating back links, blog posts, social media, and pay-per-click. They'll also want to drive traffic to their website employing targeted videos and keyword articles, just to name a few.
This leads us to the second essential factor. It's spelled S–E–O – Search Engine Optimization. SEO is the single most indispensable investment you'll ever make. It has the power to reach an extraordinary amount of new customers, and in the process, grow your business – exponentially.
Unfortunately, SEO is also spelled W-O-R-K. Even if you know how, it's extremely technical, time consuming and varying. What business owner has time for that?
If you're anything like most entrepreneurs I know, you not only do not have the time to learn and execute the intricacies of SEO, you probably don't have the desire. You're a Window Covering Professional, not an SEO expert! However, without SEO, it's impossible to be heard among the millions of voices vying for your client's hard earned dollars.
The dilemma is, "How do I excel as both a Window Covering professional, and an SEO expert?"
Fortunately, we have the answer.
Who Are We and What do We Do?
We are Blind Brokers Network. We provide the vital online marketing services to help window covering retailers succeed.
Moreover, we do it ALL for you.
With over 25 years as a dedicated Window Covering professional, Blind Brokers Network is active in the same industry as you. We sell the same products as you and understand the nuances of your business. When it comes to SEO, we know the difference between a roller shade and cell shade, which makes all the difference in the world in effectively promoting your business.
It stands to reason, if Blind Brokers Network doesn't understand you and your Window Covering business, no one else will. We know firsthand the importance and benefits of a robust online internet presence.
I know how busy you are, but do you have an extra 4 minutes – 23 seconds? That's all it'll take to show you how Blind Brokers Network can change your business, and your life.
Let us prove it to you.
If you are looking for marketing services for window covering retailers, please call ExSeed Marketing at 949-768-6695 or click here to fill out our online request form