Should I build my own website?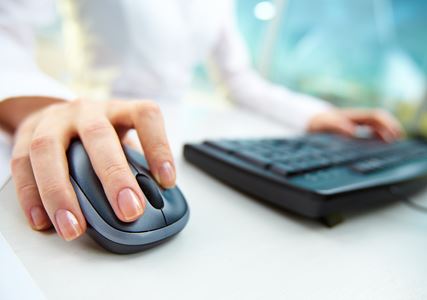 I saw an email from Exciting Windows about how National Competitors are taking 1 out of every 4 Shop At Home Appointments.
Not sure how they were able to arrive at this stat, but I think the concept is valid.
The simple fact is consumers are using the internet as the New Yellow Pages. In 1990 we would see companies change their name to AAAAAAAAA Blind and Shade to be first in the YP. Today to be first you will need a website that performs. What does this mean?
Search engines will serve up the sites that they believe best meets the search inquires. Google looks at over 200 items to determine which site will be at the top. It includes everything from age of site, social activities, internal linking, articles, blog posting and back links.
I see several people offering Do It Yourself advice on how to build your own website.
As a pro I feel obligated to give you some advice. Building your own site is fine. If you want to do so, go right ahead and build away. (Truth be told, you will make my job easier)
What happens when it comes time for Google to serve up the site they believe is best for their client? This is called the SERP or Search Engine Results Page. As a pro my job is to get my clients ahead of you in the SERP's. When we do an analysis of a new market, our engineers will review the competition and we will offer up an analysis of the difficulty to becoming #1 on the page. We don't stop there; we'll look at how to take over the whole page. Our record is 7 of the top 10 SERP's were us…..for a single search.
I don't say this to brag or to scare you into hiring us; I say this to save you the frustration of wasting your time building a site that will likely get pushed off the page by companies like us. It may not be today but most assuredly in the very near future.
A DIY site is nothing more than an "Editable Brochure", Do really thing Google, Yahoo and Bing would choose a WIX site over a professionally built site, of course not.
The web is nothing more than a popularity contest. The SERP is determined by how popular your site is with other sites (Back Links) and how well you answer the "Implied" questions Google thinks their client is searching for. (Content)
Now we have Blinds.com, Smith and Noble and many other on-line and mail order companies are now offering Shop At Home services. They know the new battle ground is on-line. All they have to do is get in front of you and they win, you lose. The manufactures are helping them do this.
Starting in 2008 during the great recession consumers switched how they digested info. They turned to the web to find more info on their purchases. They wanted to make sure the dollars they had would go further. The 2nd piece of info is the next generation of our clients grew up on-line. These are our new clients. They have no idea what the Yellow Pages are, they don't read junk mail and they don't subscribe to newspapers and they don't have land lines. They are 100% on-line. They read reviews to determine where they will eat and what purchases they will make. They want to meet you on-line.
If you want to talk about your battle plan for 2014 call me at 949-768-6695
If you are looking for marketing services for window covering retailers, please call ExSeed Marketing at 949-768-6695 or click here to fill out our online request form