Does Offering Specials on Blinds and Shutters Work?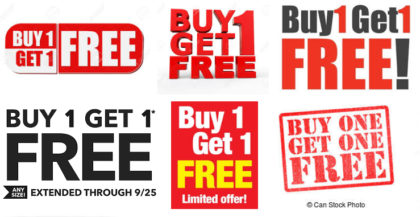 We see it every day, businesses offering their services or products for a low price, so low in fact that you have to ask if they are just looking for crack money?
Just because you see an ad for a low price, doesn't mean that's what it will cost. Believing what you read in an ad is like trusting Bernie Madoff with your investments.
I had website/SEO client who advertised Wood Plantation Shutters at $16.95 sq foot. I asked him one day, does he really sell a shutter that cheap? He said no, the average person paid $23 per sq ft. however, he did have a Chinese shutter for that price if the customer was willing to wait 8-10 weeks.
He uses "Up-Selling" to get the customer to a higher price. This upselling system is built into his marketing strategy. It involves variables like delivery time, warranties, features and color choices. It's been well thought out and the entire marketing strategy is built on it. FYI He sells over 3000 square feet of shutter per week. So, in answer to your question, Yes, It works.
When you look at some of the largest retailers in our industry we find offers like Buy 4 and Get the 5th Free or Buy 1 and Get 50% off the 2nd or Whole House Faux Wood Blinds Special at $995. This practice is fairly common in the window covering industry. Specials work to get the attention of the consumer.
If you've been in this industry for more than 20 years, you'll remember the mail order guys who advertised in the back of home improvement and women's magazines. They would have crazy specials like Save 99% off Retail or Buy One and Get 30 Free. They were totally ridiculous in their advertised specials.
They must have been doing something right. In 1999, Home Depot purchased National Blind and Wallpaper. It went out of business a few years later. But that didn't stop Home Depot from entering the window covering business. In 2015 they purchased Blinds.com.
I'm a big fan of discounting services and products only because I know it works. I've used it in my last 4 businesses. If it works for the big guys, it will work for you. The key is to make it realistic and believable for your particular market. It needs to be a win for everyone involved.
Is it time for you to invent your own special? If you're looking to be unique, please don't copy someone else's special. Develop your own and own it. This is marketing in a nutshell.
If you are looking for marketing services for window covering retailers, please call ExSeed Marketing at 949-768-6695 or click here to fill out our online request form