When it comes to online marketing… Are you as confused as a homeless guy on house arrest?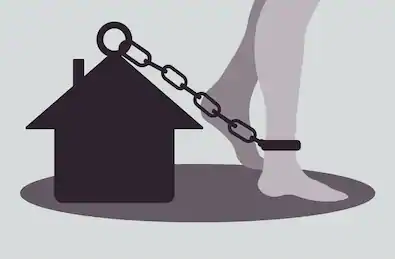 When it comes to online marketing… Are you as confused as a homeless guy on house arrest?
There are at least a dozen ways to drive traffic to your website, so driving the right traffic is the most important task. You don't want to drive mini blind buyers to your shutter site or people looking for tips on how to tint their own windows to your Tinting site. You want qualified buyers. So how do you accomplish this seemingly impossible task?
The answer is to take a step back and look at your business, have an all-encompassing strategy, and be unique to stand out and attract the RIGHT customers. These points are integral to doing so:
You Message

Your Image

Your Product

Your Place

Your Pricing
Too often business owners will read articles on the latest tricks for getting to the top of Google. Maybe they think they have found a "Trick or Hack" only to be disappointed that nothing happened.
Here are ways to drive traffic to your website:
On-Page and Off-Page SEO

Reviews

Directories Listings

Map Listings

Articles

Blogs

Direct Traffic

Videos

Social Media

Web 2.0 Platforms (Houzz and Pinterest)

Email Marketing

Podcast

Banner Ads
All of these require knowledge along with considerable planning and effort. Plus, you have to be sure that it's working. Google SEO takes months to see a result. You must know how to monitor and interpret the results.
Or You Could Do What I Consider The Best Lead Generating Tool Ever Created: Google Ads.
With Google Ads, you can be #1 on the page in a matter of hours and you have total control of it. If you don't want to take calls after 6 PM I can turn it off till tomorrow morning. Only want customers who are looking for Pink Plantation Shutters in your area? No problem. Do you only want flat glass clients? No problem. We can target virtually any type of customer you want. What if you only want customers from one part of a city? No problem. I can make that happen for you. What if you want proof your money was spent wisely with Google? No problem. We provide 14-day reports that tell you how many people saw your ads, how many of them clicked on your ads, which ads performed the best, which cities were best and all the search terms people used to find you. What if you wanted to know how often your ads appear as compared to the competition? No problem. I can provide that for you. Having a sale or promotion? Let us know and we'll include it in the ads. Going on vacation? No problem. We can pause your account in just a few seconds.
If you're serious about your business then you owe it to yourself to get my Free Google Ads For Window Covering Retailers Ebook. Let me know where to send it.
If you are looking for marketing services for window covering retailers, please call ExSeed Marketing at 949-768-6695 or click here to fill out our online request form