Planning Your Year, Marketing and Cash Flow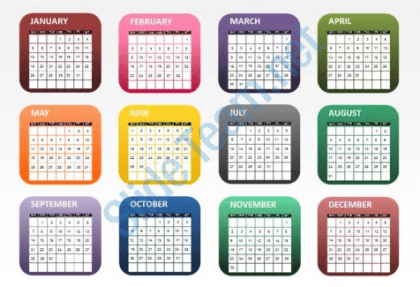 Planning Your Year
What do cash flow, advertising and seasonal employees have in common? They all fluctuate.
I'll repeat my # 1 Rule for running a great business: Know Your Numbers.
Instead of stressing out that it's slow in January, you'll know that it's been slow in January for the past three years. So: do you go to Palm Springs and play golf or up your advertising to generate more leads?
Then what if you see that November is really busy? Perhaps you'll spend less on advertising and lead generation then and spend that money next January.
If you know you plan to spend $12,000 in the next year on advertising, decisions like the ones above become simple.
The point is to set a budget based on your historical data.
Since most decisions are based on money, I strongly encourage you to have a good bookkeeping system. Don't pass the buck, learn to do it yourself and then you can pass the buck. This is your business and you must know your numbers.
I recommend a large yearly calendar. Plan for the spring specials in February; plan in July to hire and train a helper to install. Plan next year's vacations in December. By doing this, you give yourself the psychological weapon of always looking forward to something.
I have a friend who owns a $50 million dollar a year home improvement business. He has over 250 employees. One day when we were in a meeting, I mentioned that his company had done a job for my parents. He took out his IPad and found every piece of info and the before and after photos of the job in seconds. He has set up a dashboard on Excel that tracks everything in his business. It looks like a work of art. In the same group of business owners, the leader has built and sold several successful businesses in the last 30 years. His #1 piece of advice is KNOW YOUR NUMBERS.
Unfortunately, if you refuse to do the hard work of tracking every dollar, you risk being beaten by the next guy who is building a real business.
The way to plan ahead is to know your past. This way you are using real data.
If you are looking for marketing services for window covering retailers, please call ExSeed Marketing at 949-768-6695 or click here to fill out our online request form